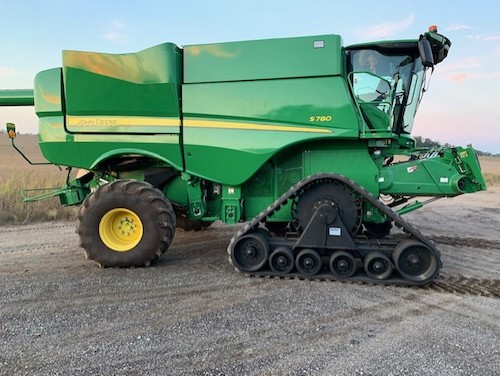 GripTrac Inc of Ravenna Michigan has been building GripTracs for combines and grain carts for 48 years. We have GripTracs in 39 states and 26 countries. Our GripTracs increase flotation in wet harvest conditions. 
For combines it requires less horsepower than tires. For grain carts, less pulling resistance than tires in muddy conditions with increased flotation.
Click here for more information.
---
Steerable track kits from Gramlow Ltd. will minimize pinch rows and keep your planter tracking straight. Complete bolt-on kits are simple to install right on the farm by the farmer. Tracks offer more than double the footprint of your 4 tires and only leave two tracks through the field. They will sometimes make up 4 times the surface area of the 4 tires on your planter.
Use the steerable axle with GPS guided implement steering to keep your planter directly on top of strip-till strips, or keep guest rows perfect for post-emerge chemical or fertilizer application without driving on the rows. Axle spacing and track width options available to get you the kit that fits your needs.
Click here for more information.