As the year comes to a close, Rural Lifestyle Dealer has compiled the top articles from each month of 2020. Take a look at what stories were trending on RuralLifestylDealer.com in August 2020.
Generac Power Systems, manufacturer of a wider range of generators, is interested in acquiring some of the Briggs & Stratton product lines through Briggs' Chapter 11 bankruptcy case, reports the Milwaukee Business Journal.
According to the report, Generac filed an objection on Aug. 11 to Briggs' proposal to run a fast-track bankruptcy auction. Briggs has an agreement with private equity firm KPS Capital Partners as the stalking-horse bidder at $550 million.
In Consumer Reports' latest survey of 11,217 subscribers, John Deere takes the top prize as the most reliable brand of lawn tractors and among the more reliable zero-turn-radius mowers. And reliability is key — in our fix-it surveys, readers told us that they're more likely to repair lawn tractors and ZTRs than any other products we ask about, even such big-ticket major appliances as washing machines and refrigerators.
But while several John Deere models, including the John Deere X350-42, $3,200, and the John Deere S240-42 Sport, $2,500, top our riding mower tests, they tend to be pricey, and you'll sacrifice a bit of performance if you zero in on a John Deere ZTR. So how heavily should you weigh reliability when deciding on the best riding mower for your property? Consider these key findings.
Lastec introduces the world's biggest zero turn mower with the 120 inch cutting width WZ1000 flex deck commercial zero turn mower. The WZ1000 joins the Lastec range of commercial and golf course mowers known throughout the world for a premium quality of cut with independently flexing decks. Built in the USA and starting at $48,900 USD, the WZ1000 provides up to 8.73 acres/hour coverage to fit the wide area production needs of commercial landscapers, lawn care professionals, sports fields, and golf courses.
Featuring a massive 120 inch cutting width, five 25 inch flex decks, and zero turn maneuverability, the Lastec WZ1000 commercial zero turn mower cuts with the accuracy of five small push mowers at the speed and production of a zero turn wide area mower. The WZ1000 includes five independently flexing decks with up to 24 degrees of total up/down motion for superior cut quality in even the most challenging contours and valleys.
According to a report by the Milwaukee Business Journal, Briggs & Stratton's largest unsecured creditors want to delay the company's fast-track plan to sell its assets at auction. The creditors say a business reorganization could result in a better financial outcome for the company's trade creditors, retiree health plan and pensioners.
According to the report, "the company proposes an auction process with an Aug. 28 bid deadline and a Sept. 11 hearing on the sale. That would complete the Chapter 11 process within 7.5 weeks of Briggs & Stratton's bankruptcy filing and allegedly give an unfair advantage to stalking-horse bidder KPS Capital Partners, said attorneys representing the holders of $195 million in senior unsecured notes." 
On July 20, along with announcing the bankruptcy filing, Briggs announced an agreement to sell most of its assets to private equity firm KPS for $550 million. KPS also would be a major contributor of $265 million to $677 million in debtor-in-possession financing to keep the company operating, reports the Business Journal. The article goes on saying, 
Bobcat Company, a global leader in compact equipment, has revealed that they will be launching a new line of zero-turn mowers. Bobcat zero-turn mowers will be unveiled in an exclusive live event to customers on Thursday, Sept. 10 at 5:00 p.m. CST, featuring product walk-arounds and a Q&A session.
Bobcat acquired BOB-CAT Mowers in late 2019, making key updates and innovations to the mowers while promoting optimum durability and productivity. The new mowers are currently rolling out to dealerships across the country, but registrants to the live event will get an exclusive first look at the mowers in action, as well as in-depth analysis from industry experts like senior product manager Ron Scheffler. The launch event will show customers how they can rely on Bobcat to handle nearly any mowing task with precision and toughness.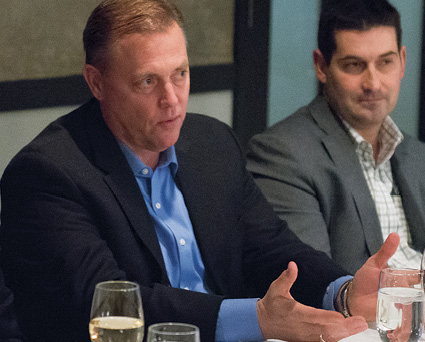 Steve Connelly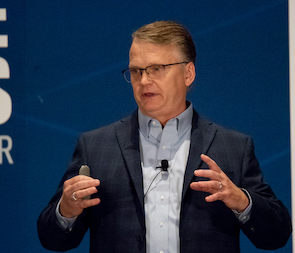 Mark Kreps
RDO Vice President of Sales – Agriculture Mark Kreps and Vice President of Midwest Agriculture Steve Connelly were killed in a car crash in South Dakota on Tuesday, Aug. 18.
According to a report from Inforum, The South Dakota Highway Patrol released a report on Wednesday detailing the deaths of two men in a traffic crash that happened Tuesday afternoon.
According to the Highway Patrol report, the men died after the pickup they were riding in collided with a dump truck west of Groton, S.D., about 20 miles east of Aberdeen in northeast South Dakota.
Briggs & Stratton has plans to pay an average severance of $5,000 to union-represented employees who will lose their jobs at the Wauwatosa, Wis., plant. The company also plans to sell the plant and then partially lease it back, reports the Milwaukee Business Journal.
The report says, "Employees who are losing their jobs will be eligible for payments ranging from $1,700 to $13,300 depending on their seniority and amount of accrued vacation, but the company estimates the average will total about $5,000. The final figure will depend upon the seniority of employees who seek the severance package, the company said."
According to a report from Quad City Times, Deere has announced it will be eliminating an unknown number of salaried jobs as part of its "Smart Industrial Redesign" strategy. 
"As part of the Smart Industrial Redesign, we are aspiring to become a leaner organization that's more capable of responding to rapidly changing market conditions and customer demands with enhanced speed and flexibility," the company said.
"To do this, we're broadening spans of control and reducing layers across our company to further empower employees, drive efficiencies, improve communication and respond to changing market conditions more quickly. Further, we are balancing our cost structure to create a more customer-drive and streamlined organization."
Larry Stovesand is an auto dealer, who was urged by Mike Schramke, a former car salesman of his and now business partner, to open a tractor dealership in 2015. Schramke says that focusing only on the KIOTI line has led to its fast success, including earning the top U.S. sales award from KIOTI Tractor in 2017.
Neither Stovesand nor Schramke had previous experience with tractors, but recognized a good business opportunity. Schramke had worked for Stovesand for many years at one of his auto dealerships and later handled sales at a tractor dealership.
"I started becoming aware of the KIOTI brand. I investigated the machinery and the company itself and became very interested in it. There was a large void in the Nashville metro area for that brand, so I approached Larry and said, 'Would you like to get in the tractor business?' And he thought it sounded like fun," says Schramke.
According to a report from Construction Equipment, Great Plains Manufacturing has announced a $53 million expansion project and 750,000-square-foot building purchase in Salina, Kan. 
The company intends to begin operations at the new facility by the end of 2021, starting with Kubota compact track loaders. "We will plan to add approximately 130 new manufacturing jobs to our already 1,450-strong Kansan employee base as we scale up our operations to meet the growing demand for Kubota equipment," said Linda Salem, president and CEO of Great Plains.